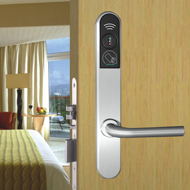 One lock style does not fit all rooms.But it doesn't mean it has a definitely standard since different people have different choice. We are here to help you make the right choice for your security needs, your style, and your peace of mind. We know, you want to find a product that looks great, matches your home's decoration and functions at an optimum level. With Hosmartec, we've got you covered.
Selecting the finish – a chance to express your home's personality.

Does your lock make the grade? Choose a lock based on its function and security.

Select Proper Lock as per Door Thickness

Choose proper lock based on door thickness.

An old door will determine the selection of lock.A new door will not do.